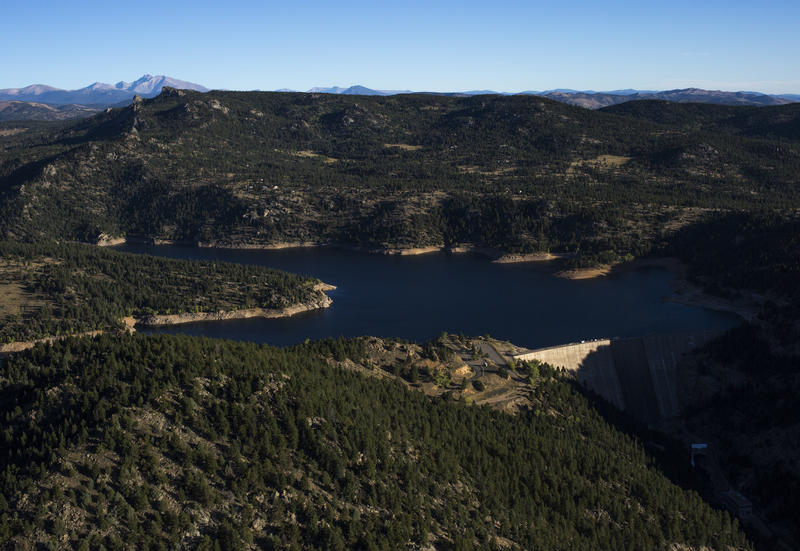 The Colorado River is short on water. But you wouldn't know it by looking at a slate of proposed water projects in the river's Upper Basin states of Colorado, Utah and Wyoming. The river and its tributaries provide water for 40 million people in the Southwest. For about the last 20 years, demand for water has outstripped the supply, causing its largest reservoirs to decline.
Read More
KDNK Seeks News Director KDNK's mission is to provide public access radio that connects community members to one another and the world. Based in Carbondale, Colorado, KDNK reaches thousands of listeners across nine FM signals and online. We have built a reputation for funky vitality with over 100 volunteer DJs. We are a valued source for news, culture, emergency information, weather, road conditions, ski reports, river reports, lost and found pet reports, and community calendar listings. KDNK seeks an experienced journalist, open to risk-taking and innovation, who will lead editorial decision making and digital content strategy. Are you ready to get to work amplifying local voices and evoking a strong sense of place? As News Director, you will produce daily broadcast news on deadline and lead investigative coverage to make meaningful impact.
Read More
Mateo Lozano quien es organizador en las montañas por parte de CIRC , nos acompaño esta mañana y esto fue lo que nos compartió.
Read More
Author, artist and life coach Sheri Gaynor joins Bill Kight to talk about her work and sources of inspiration. Sheri published Creative Awakenings : Envisioning the Life of Your Dreams Through Art in 2009.
Read More