Sanitation Tips for Preventing the Spread of COVID-19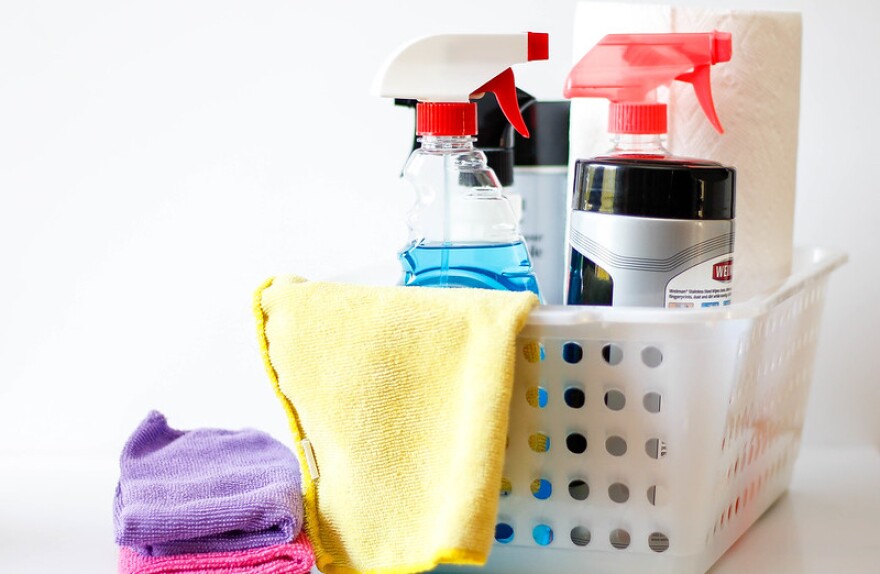 While the common reminder to wash your hands has become somewhat of a mantra, researchers are learning more about just how the novel Coronavirus spreads. KDNK's Kathleen Shannon has more on preventing the spread of infection.
The New England Journal of Medicine published a study last week suggesting that COVID-19 can remain viable on plastic and steel surfaces for up to 72 hours and on cardboard for 24. It can also remain viable in aerosols, which are small suspended droplets of air, for up to 3 hours.
The researchers note that the viability of the virus drops significantly over these time periods and lab conditions do vary. In a well-ventilated area, the virus disperses quickly, according to Dr. Linsey Marr, who studies viral transmissions at Virginia Tech. She compares it to foggy breath on a freezing morning.
What does this mean for the fate of your cleaning supplies?
Mostly, don't forget the oft-used but overlooked surfaces—like light switches, doorknobs, faucets, and gadgets including phones, tablets, and laptops.
Wash items and surfaces before disinfecting them, when possible. Remember to clean up after opening any packages you may receive in the mail. If you or someone in your home is sick, use a dedicated lined trashcan for that person and gloves to wash their dishes.
And, as always, keep washing those hands.